Hot Day Parade: Big crowds, lots of water mark 50th march up the ave
By Bill Forry
Jun. 3, 2013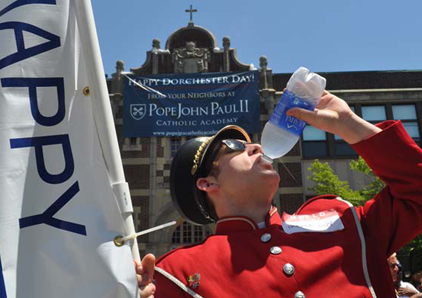 Temperature soared into the high 80s as thousands of sun-soaked people marched the three-plus miles up Dorchester Avenue on Sunday in the 50th anniversary Dot Day Parade. Tens of thousands more lined the parade route and cheered on the floats, bands and a gaggle of politicians on hand for the yearly celebration of all things Dorchester.
Video report from Neighborhood Network News:

Parade Showcases Diversity and Candidates from Chris Lovett on Vimeo.
Tags: