Dot Park Antique Car Show, Family Fun Day is Sept. 7
By
Staff
Aug. 23, 2014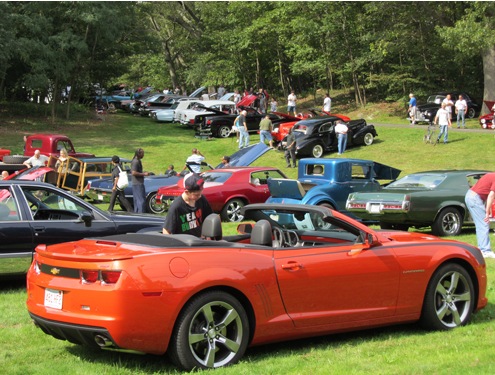 The second annual Antique Car Show and Family Fun Day in Dorchester Park will take place on Sun., Sept. 7. The car show itself will be held on the Adams Street side of the park from 10 a.m.-2 p.m. Prizes will be given out to best in show, which will also feature a DJ and 50/50 raffle.
There will be family-oriented events scheduled throughout the day, including: horse and carriage rides between 1-3 p.m. with stops at the main entrance and the tennis courts; performances by Boston School of Music faculty and students between 12-3 p.m.; Yoga with Today Baker (12:30-3); story time with Angela Bonds of the Lower Mills BPL, on the hour between 12-3; family games, including sack races and water balloons from 1-3 p.m.; Groovey Baby Music with Jen and Yaya, 12:30-3p.m.; face painters, balloons and arts and crafts; plus a visit from police, fire and EMTs, between 3-4 p.m.
There is no need to pre-register vehicles for the car show. Registration begins at 8 a.m. at the Adams Street entrance to the park. There is no fee to participate.
Tags: