Local man arrested as bank robber after police post his photos online
By Staff
Aug. 11, 2014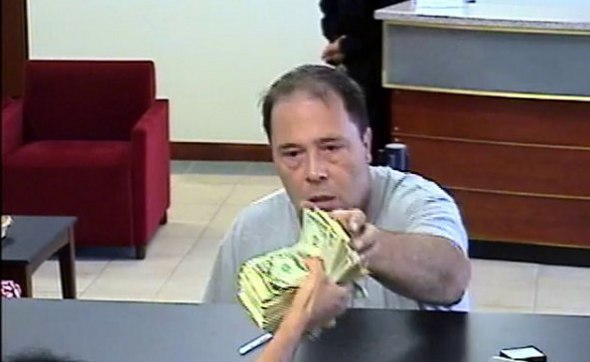 Police in Bedford say a Dorchester man held up a Bank of America branch Monday afternoon - and that they were able to arrest him three hours later after people recognized him from surveillance photos they posted online.
Police say Joseph Barrett, walked into the Bank of America branch on the Great Road around 12:15 p.m., told a teller he had a gun and demanded cash. He left with a large pile of bills.
Police quickly posted a series of photos, which led them to his workplace about a mile away on South Road in Bedford.
"People quickly recognized Barrett and called the police," police say in a statement. "Barrett was arrested without incident and is currently being held at the Bedford Police Department. He will likely be arraigned tomorrow in Concord District Court." Chief Robert Bongiorno added: "I wish to commend the members of the public who recognized this dangerous individual on social media and undoubtedly led us to a quick arrest in this case."
Barrett is scheduled for arraignment in Concord District Court, police say.
Tags: