By Reporter Staff
December 7, 2017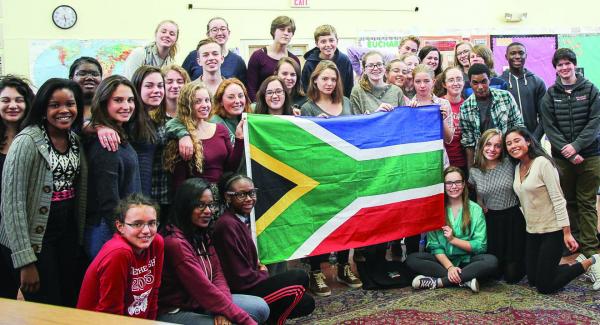 Boston City Singers runs several choir programs through it's Dorchester-based organization, from Kodaly Singing Classes for grade 2, Training Chorus for grades 3 to 5; Cantare for grades 6 through 12; and Harmony for grades 9 through 12. The Singers also have a popular Tour Choir, open to kids in grades 6 through 12. 
"The Tour Choir differs from Harmony and Cantare in that it is a much more intensive program and members have an opportunity to perform outside the New England area," explains Val Kennedy, a board member.
"Every two years, Tour Choir members have an opportunity to live and perform in a foreign country as part of a three-week residency program aimed at fostering a deeper understanding and appreciation of cultural diversity.  The residency also helps foster self-reliance and broaden intellectual horizons."
Recent destinations have included South Africa, Costa Rica, Argentina, Canada and New Zealand. The Tour Choir's 2019 residency is tentatively slated for Croatia.
For more information please visit bostoncitysingers.org. 
*This article was updated to reflect new information.