By Tom Mulvoy, Associate Editor
October 12, 2017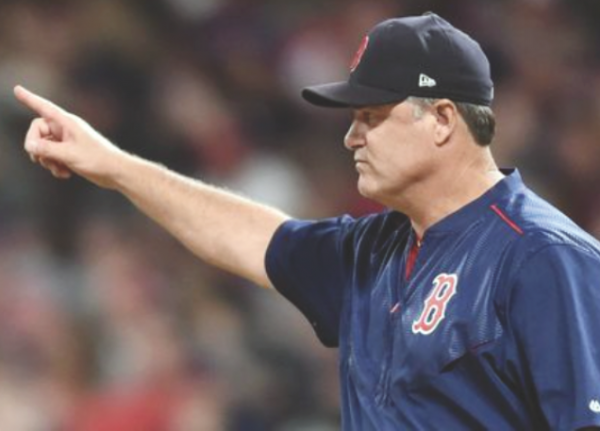 Fenway moguls say goodbye to John Farrell
Two straight AL East titles by the Red Sox with John Farrell at the helm weren't anywhere near enough for the moguls at Fenway Park. They fired manager John Farrell on Wednesday, two days after the team bowed to the Houston Astros in the first AL playoff series.
That morning, after the obligatory cliché thanks to Farrell for all he had done for the Red Sox in his years with the team, the club's president of baseball operations, Dave Dombrowski, said, "To me, I thought it was an appropriate time to make a change for the betterment of the organization moving forward."
So a skipper with a World Series win, two last-place finishes, and consecutive AL East titles over the last five years has now joined a long list of Red Sox managers who were found wanting for reasons left mostly unexplained. As the French say, "Plus ca change, plus c'est la meme chose" – the more things change, the more they remain the same.