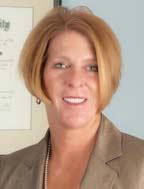 Sal LaMattina had money, friends in semi-high places, and a desire to give up the hustle-bustle of the City Council for the relative repose of the Suffolk County Registry of Probate.
But something funny happened on the way to the registry, which handles wills, estates, divorces, and adoptions: LaMattina, the District 1 councillor, lost last Thursday's primary to fellow East Boston native Patricia "Patty" Campatelli.
The circumstances behind LaMattina's 611-vote loss remain an electoral mystery. Ask insiders across the city how it happened, and nearly all will shake their heads. You'll find them in various states of bewilderment, with at least a few unable to name his opponent. Several candidates had already established campaign committees with the expectation that there would be a special election to fill an empty District 1 Council seat in the coming months.
Theories abound: Women turned out to vote, with Elizabeth Warren, who ran unopposed for the Democratic nomination, at the top of the ticket. Voters entered the voting booth with an anti-establishment bent. LaMattina was overconfident.
Neither LaMattina nor Campatelli was available this week to talk about the race. LaMattina was on vacation, while Campatelli went to Florida to take care of family matters, her campaign chairwoman said. "I think the primary thing is that Patty worked incredibly hard and did several events and really went out and made her desire for this role known," said Julie Palen, the chairwoman. "It was absolute, brute force effort on her part."
Palen, a Weston resident, first met Campatelli when they were both at Salem State University, though they haven't spoken since she won the election. During the campaign, Campatelli held events in East Boston and Mattapan, and because she has worked in the court system, Campatelli solicited lawyers and judges for their help, Palen said.
"I think there was some surprise, but this is a completely different scale than the Scott Brown election. People thought because he was known that he would just win," Palen said, referring to LaMattina.
Sal LaMattinaLaMattina is known, but also well-liked among his colleagues on the council, who pitched in to help him slide into the Suffolk Register of Probate job. He pulled in checks from Councillors Rob Consalvo, Michael Ross and Mark Ciommo. City Council President Stephen Murphy helped, as did City Clerk Maureen Feeney, the former councillor for District 3.
Suffolk County is anchored by Boston, but also includes Chelsea, Winthrop, and Revere.
The probate seat became vacant when Richard Iannella stepped down in 2011 and the interim appointee took a pass on running for the $110,000-a-year job.
In the second half of August, LaMattina spent $26,000, with a chunk of the money going towards mailers. He had nearly $9,000 as an ending balance in his campaign account heading into the election. In the same period, Campatelli spent $650 and had an ending balance of $457.
But LaMattina, who was first elected to the City Council in 2006 and had previously worked as a neighborhood liaison, still managed to lose Boston by 799 votes. Campatelli triumphed in 162 precincts to LaMattina's 89, and they tied in several others.
LaMattina lost swaths of Dorchester, including Savin Hill and the Neponset area. He was unable to win in Ward 18, which includes Mattapan and Hyde Park, despite support from Consalvo and Mayor Thomas Menino.
Overall, during a quiet Thursday in Suffolk County, LaMattina lost by 611 votes. Conventional wisdom was turned on its head, and an expected slide turned into a surprise skid.

Nonbinding US budget referendum gains spot on the November ballot
A group of left-leaning organizations have succeeded in placing on some state ballots a nonbinding referendum dealing with the federal budget. The group said in a recent press release that Attorney General Martha Coakley had signed off on the ballot placement. The initiative, which supporters refer to as the "Budget For All" ballot question, pushes for reducing the military budget and staving off further cuts to government programs.
"The federal deficit is almost entirely the result of reckless tax cuts, unfunded wars, and Wall Street speculators," Carolyn Federoff, vice president of American Federation of Government Employees Local 3258, said in a statement. "But the debate in Washington always puts the burden for solving the problem on the people who neither caused it nor profited from it."
The groups that pushed for the referendum include New England United for Justice, Mass Affordable Housing Alliance, Boston Workers' Alliance, and Dorchester People for Peace.
Ninety-one cities and towns, including Boston, will have a chance to weigh in on the question.
EDITOR'S NOTE: Check out updates to Boston's political scene at The Lit Drop, located at dotnews.com/litdrop. Material from State House News Service was used in this report. Email us at newseditor@dotnews.com [2] and follow us on Twitter: @LitDrop and @gintautasd.