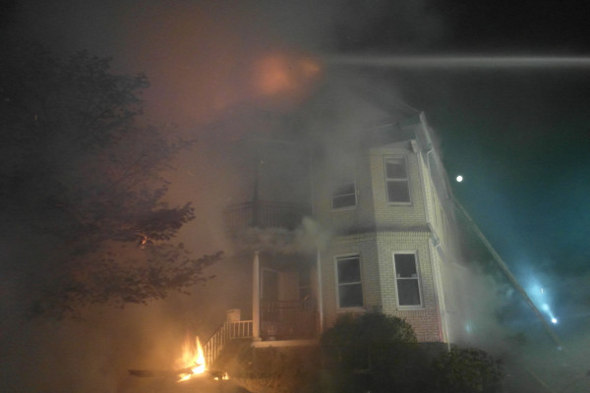 A fire reported around 3:40 a.m. on Saturday at 15 Evelyn St. sent three firefighters to the hospital and did an estimated $500,000 in damage, according to the Boston Fire Department.
One firefighter suffered heat exhaustion, another back injuries and a third burns to his knee.
The Red Cross reports it is providing aid to four adults and one child displaced, but not injured, by the fire.
The fire got bad enough that firefighters were ordered out of the building.
Fire officials say the cause and point of origin of the fire remains under investigation.
[2]Firefighters attack the fire. Photo by BFD [2].