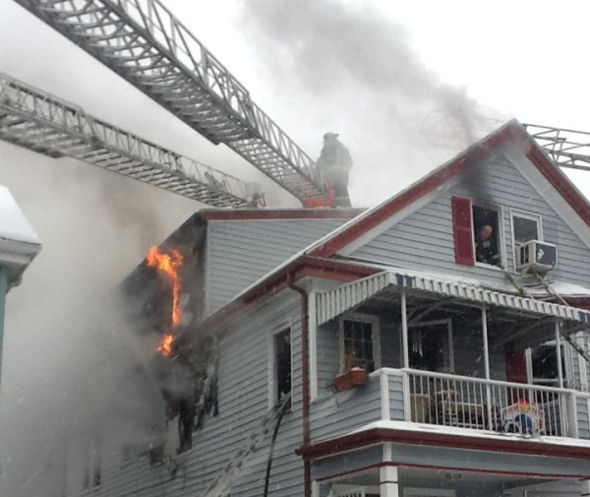 A fire reported around 1 p.m. on Saturday in a two-family house at 25-27 Gallivan Blvd. quickly went to two alarms.
The Boston Fire Department reports the fire - just steps from the fire station at Gallivan Boulevard and Morton Street, was knocked down around 1:30 p.m., after doing roughly $300,000 in damage. The cause of the blaze, which apparently started in a second-floor bedroom, is now under investigation, the department says.
One resident was taken to a local hospital with smoke inhalation. A total of six residents are now homeless.