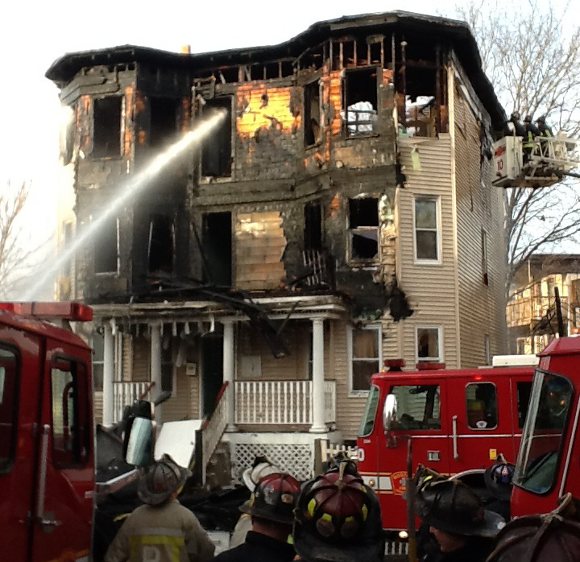 The Boston Fire Department reports a fire called in around 5:45 a.m on Monday at 28 Harvard Ave. sent a 13-year-old boy to Massachusetts General Hospital with burns.
Five firefighters were also taken to the hospital, one with facial injuries, one with a wrist injury and three with chest pains.
Fire officials are blaming "careless disposal of a cigarette" by a woman taking a smoke break on the second-floor porch.
Nine people were displaced by the fire. Fire officials declared the three decker a total loss. Burning debris from the fire landed on a mini-van parked out front, which burst into flames and was also destroyed, the department says.