By Reporter Staff
October 11, 2010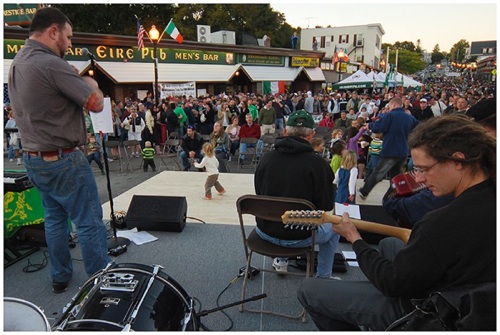 Irish Heritage Fest 2010: Photo by Chris Lovett
An estimated 10,000 people— and perhaps many more than that— attended yesterday's Irish Heritage Festival in Adams Corner. The second annual event featured two stages of music and dancing, vendors, outdoor dining and more — all geared towards a massive celebration of Irish culture. The family-friendly crowd swelled well beyond the large turnout of the inaugural street fest in 2009. The event included traditional Irish music as well as rock-oriented acts, including the U2 cover band The Joshua Tree, which took the main stage at 7 p.m.
Organizer Sean Weir told the Reporter that a large crowd had assembled in the village by 9:30 a.m.— a half-hour before the event actually started.
Do you have a good photo from the fest? Send it to the Reporter and DotNews.com with a caption.
The e-mail is newseditor@dotnews.com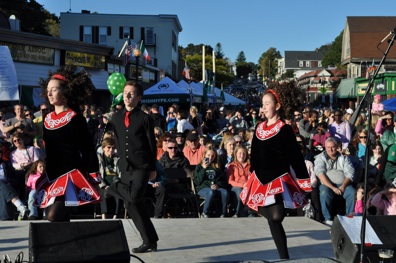 Irish dancers: Irish step dancers performed on the south stage. Ed Forry photo

The Gobshites: The Gobshites brought down the house during their late-afternoon performance at the Minot Street stage. Photo by Ed Forry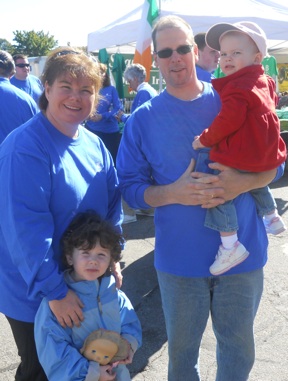 Hayes family: The Hayes' Family (Anne Marie, Erin, Peter and Olivia) representing Carney Hospital.