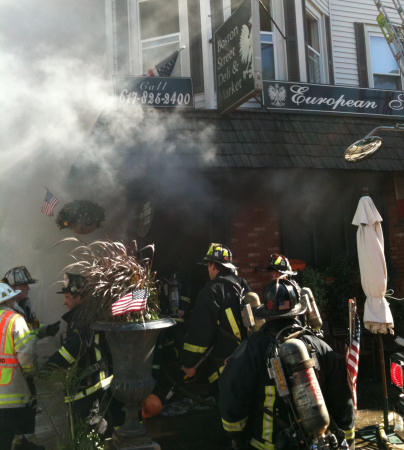 Fire on Boston Street: Photo by Boston Fire Department
The Boston Fire Department reports a fire at 96 Boston St. that broke out around 12:45 p.m. on Monday sent one firefighter to the hospital and did an estimated $300,000 in damage.
Residents of the three-story building, which houses a deli on the first floor, all got out safely, the department says. The injuured firefighter was burned on his ears, the department says.
Investigators are still determining a cause of the blaze, which apparently started in the basement.