By
Staff
December 25, 2010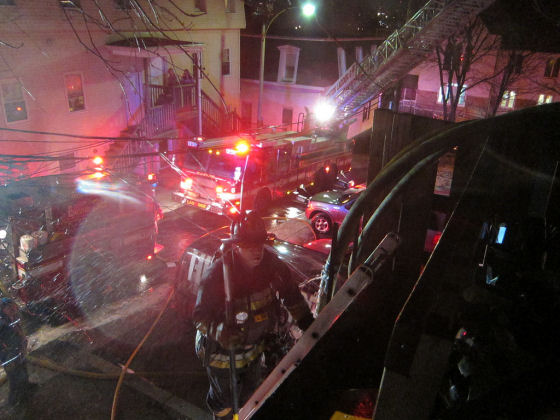 Firefighter at work on Everett Ave. Photo by Boston Fire Department.
The Boston Fire Department reports a two-alarm blaze that erupted around 10:40 p.m. Christmas eve did about $400,000 to 9-11 Everett Ave.
One firefighter suffered minor burns. No residents were hurt, the department says, adding half of the six-unit building was vacant.