By Reporter Staff
July 28, 2011
On July 1, the Dorchester Reporter sent a questionnaire to all seven candidates who will appear on the Sept. 27 ballot for District 3 Boston City Council. The survey asked the candidates for a range of biographical information and to explain their specific positions on Dorchester and citywide issues identified by Reporter editors.
This week, the Reporter presents the full responses to the questionnaires in PDF format as they were received from the candidates.* They appear below in alphabetical order:
Frank Baker
Doug Bennett
Stephanie Everett
Craig Galvin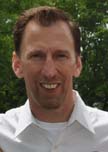 John O'Toole
Marydith Tuitt
*A seventh candidate, Marty Hogan, did not respond to the questionnaire.