In 1993, Steven Spielberg's "Jurassic Park" ruled the box office, Senate President William Bulger dominated Beacon Hill's upper chamber and his brother Whitey still controlled the streets of South Boston and beyond.
That year was also the last time Dorchester's District 3 seat on the City Council was open. James E. Byrne, who had spent ten years in the district seat, said he would not be running for reelection, and backed his chief of staff, Maureen Feeney, to replace him. She received over 70 percent in the final election.
Seventeen years later, Feeney has decided to not seek a ninth term, opening up the seat again in a district different – politically and ethnically – from when she first ran. (So too, did Feeney change; she became a staunch supporter of gay rights during her tenure.)
The district covers a wide swath of Dorchester, from Columbia and Savin Hill stretching down to the Neponset River, edging into a part of Codman Square and Mattapan, and going out as far as the Harbor Islands. The district includes neighborhoods such as Columbia Point, Lower Mills, Ashmont, Fields Corner and Neponset.
Seven candidates, including two who had made clear they were running whether Feeney chose to go for reelection or not, have jumped into the race. The preliminary election, which will narrow the field to two candidates, is set for Sept. 27.
On June 28, St. Mark's Area Civic Association is hosting a candidates' forum, aimed at giving all candidates, "regardless of their financial campaign chest or name recognition, the opportunity to make their opinions known," according to a notice sent out by the association's executive board.
It's still early in the race: Nomination signatures were just certified last week, enabling the seven to get on the ballot, and there is fundraising to do, parades to march in, and controversies to arise. But here's a first crack at a rundown of the candidates, in alphabetical order.

Frank BakerFRANK BAKER: Baker, a former city employee who grew up in St. Margaret's Parish, lives on Grampian Way in Savin Hill. He worked in the city of Boston's Printing Department from 1987 to 2010, and served as a shop steward for a decade. He is a 1986 graduate of Don Bosco Technical High School. On the political side, he was worked on the campaigns of U.S. Rep. Stephen Lynch (D-South Boston) and state Rep. Martin Walsh (D-Dorchester).
Doug BennettDOUG BENNETT: Bennett, who came in eighth place in the 2009 City Council At-Large race, moved to Adams St. in Adams Village and launched his District 3 campaign last year. A former Nantucket selectman and unsuccessful candidate for state Senate in 2006, he moved to Boston in April 2007. Bennett has worked as a case specialist at Suffolk Superior Court and is currently employed as a realtor. He is a former Army reservist who attended Penn State University.
Stephanie Everett
STEPHANIE EVERETT: Everett, deputy chief of staff to state Sen. Sonia Chang-Diaz and a teacher at Roxbury Community College, lives on Manchester St. in Mattapan, on the edge of the district. She is a Mattapan native and a graduate of Boston Public Schools. Everett, who has served on the Massachusetts Commission on the Status of Women, has degrees from Northeastern University and Suffolk University's law school. She has previously worked at the Metropolitan Area Planning Council and as a legal coordinator at the Massachusetts Port Authority.
Craig GalvinCRAIG GALVIN: Galvin, the owner of the real estate firm Galvin Group, lives on Cheverus Rd. in the St. Mark's neighborhood. He serves as vice president of the Leahy Holloran Community Center Council. Galvin, who once held the honorary title of "mayor of Dorchester," attended Northeastern University and Dean College in Franklin. He has also served as director of sales for ERC Wiping Products and worked on former City Councillor At-Large Michael Flaherty's campaigns for public office.

Marty HoganMARTIN HOGAN: Hogan, a South Boston native and information technology consultant, has lived on Ashmont St. in the Ashmont neighborhood for the last six years. He ran for one of the four City Council At-Large seats in 2007. He has served as president of the Dorchester Day parade and sat on the board of the Dorchester Symphony Orchestra. He and Doug Bennett announced that they were running for the District 3 seat last year, as Feeney was mulling whether to go for another term.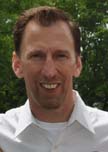 John O'TooleJOHN O'TOOLE: O'Toole, former head of the Cedar Grove Civic Association, lives on Minot St. in Neponset. He served as president of the civic group for 14 years, and led an effort in 2001 to sue the city over its school assignment policy. O'Toole has served on the Leahy Holloran Community Center Council, the St. Brendan Parish Council, and is a member of the Plumbers Union Local 12 United Association. He was also a co-chair of the Irish Heritage Festival in Adams Village.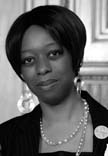 Marydith TuittMARYDITH TUITT: Tuitt, an aide to state Rep. Gloria Fox (D-Roxbury), lives on Fairmount St. in the Ashmont neighborhood. She has not responded to requests for more information.