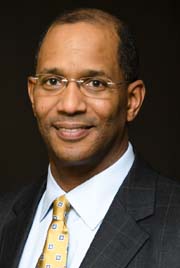 Walter J. Ramos, the current vice-president of operations for the Massachusetts Hospital Association, has been hired as the new president and CEO of the Dorchester House Multi-Service Center. The board of directors for Fields Corner-based health care and community center announced his selection on Tuesday and says Ramos will start at the end of November. He replaces Joel Abrams, who retired from the job after 26 years of service last August.
In a statement released by the Dorchester House today, the board called Ramos "an accomplished healthcare leader with a depth of experience working in complex healthcare organizations and a solid background in business administration, operations, and process improvement.
"He has spent nearly a decade leading essential programs that benefit the underserved in Boston, achieving change in difficult circumstances. Much of his professional career has been dedicated to helping society through public health, public policy, and law," the statement continued.
Ramos has also worked at the Boston Public Health Commission and Boston Medical Center HealthNet Plan. Early in his career, he served as Assistant District Attorney for Bristol County and Commissioner of the New Bedford Housing Authority, where he championed the rights of citizens with limited economic means.
In 2007, Walter was tapped to serve as Boston Medical Center's Chief Administrator for its HealthNet Plan, a $1-billion Medicaid managed care organization. He was instrumental in upgrading the plan's outdated infrastructure and maintaining operations in the wake of a recession. He also developed a metrics and measures dashboard that tracked quality measures and other areas of performance, contributing greatly to the Plan's successes.
Ramos holds a B.A. from Roger Williams University and a J.D. from Suffolk University Law School. He completed a fellowship in healthcare executive leadership with the Center for Creative Leadership. Originally from the Fall River/New Bedford area, he resides in Boston's South End.