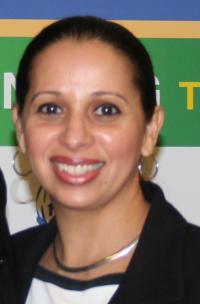 Milly Arbaje-Thomas has stepped down from her role as director of ABCD's Mattapan Family Service Center effective Jan. 1. She will be replaced in the position by Karleen Porcena, who has previously worked as the lead organizer of the Mattapan United organization, which is affiliated with ABCD. Porcena has also worked as operations manager for the Family Service Center, located on River Street in Mattapan Square.
Arbaje-Thomas has worked as ABCD's director since May 2011. She says she will be taking time off to spend with her family and continue consulting with ABCD in the new year. Porcena's position as lead organizer for Mattapan United will be open and advertised to new candidates beginning next week, according to Michael Vance, ABCD's vice president for field operations.
"Milly has done an awesome job," said Vance. "It''s a great loss for Mattapoan and for ABCD. She been brought a real social work professionalism to all of our sites."
The Mattapan United organization is scheduled to host a Community Assembly on Thurs., Jan. 9 at 6 p.m. The meeting will be held at the ABCD Mattapan Family Service Center, 535 River St.