By Gintautas Dumcius, News Editor
February 28, 2013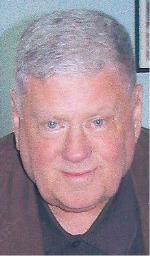 A top Boston lawyer who was working for Congressman Stephen Lynch's U.S. Senate campaign died on Wednesday night after a Range Rover hit him in South Boston. William A. McDermott, Jr. was 66.
An attorney who specialized in elections laws, McDermott grew up in Savin Hill. He was a son of the late William A. McDermott, who was a longtime assistant corporation counsel for the city of Boston.
"Last night we lost our dear friend Bill McDermott," Lynch said in a statement. "For more than 30 years, Billy was a rock for me, Margaret, and countless other friends in South Boston and Dorchester and across Massachusetts. I don't know where we'd be without the love and guidance he gave us. We are heartbroken. Our prayers are with Billy's family today."
A former state representative from South Boston, Brian Wallace, wrote a Facebook post on Thursday morning, saying, "South Boston and Savin Hill just lost one of their finest, most intelligent, most politically knowledgeable citizens and friends last night."
Wallace called McDermott the "pre-eminent political go to guy in cases of anything and everything political, especially recounts. There was nobody better, and he was hired to do recounts from Presidential Elections to local Selectman recounts."
Visiting hours are set for the Murphy Funeral Home at 1020 Dorchester Ave. on Sunday from 2 to 6 p.m. A funeral mass will be held at St. Margaret Church of Blessed Mother Teresa Parish on Monday, March 4, at 10 a.m.
Suffolk District Attorney Daniel Conley's office said State Police detectives were investigating a "fatal collision" on Day Blvd., near L St., but he did not immediately release the victim's name.
State Police arrived at the scene at 7:30 p.m., after the 33 year old South Boston operator of a 2012 Range Rover, who stayed on the scene, called 911. The 33-year-old "did not show signs of intoxication," Jake Wark, a Conley spokesman, said in a Thursday morning email to reporters, adding that no charges have been brought but interviews are"ongoing" and a probe is "very active."
McDermott was well known on Beacon Hill and in City Hall, where he served as an elections commissioner during former Mayor Kevin White's tenure. His law office is located in West Roxbury.
McDermott was also known as a political operative, having worked on a number of local races, including former state Rep. Jim Brett's bid for mayor in 1993. "There's no one better with numbers - he's the legend, the best," Brett, who is now president of the New England Council, told the Boston Globe in a 2008 profile. "You ask him how many voters in Ward 13, precinct 10, and he knows it off the top of his head."
UPDATE: This post was updated at 8:46 a.m. with a statement from former state Rep. Wallace and at 9:09 a.m. with a statement from Congressman Lynch. The post was updated again on Friday at 2:20 p.m. with information on services.