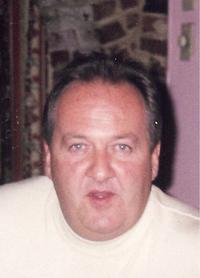 Patrick G. 'Pat' McDonagh, a lifelong Dorchester resident who became one of the neighborhood's favorite purveyors of pizzas, calzones and sub sandwiches, died suddenly last Saturday at his Lower Mills home. McDonagh, 60, leaves behind his wife Maureen, two sons Michael and Patrick, and three sisters.
Pat McDonagh grew up in St. Peter's parish and was a well-known and liked personality across Dorchester in his youth, where he could often be found on the neighborhoods basketball courts or playing the bugle in the St. Kevin's Emerald Knights band. He was a graduate of St. Peter's Grammar School, Christopher Columbus High and Boston State College, where he took a degree in criminal justice. But instead of law enforcement, Pat followed his taste buds and passion for good food into his chosen career: running restaurants.
"When we were young, he loved to eat and it bothered him that he'd have to go to three different sub shops to get the sandwiches he wanted," remembers Pat's younger sister, Mary McNiff, who says McDonagh became a "connoisseur" of the city's best sandwich spots while still a teenager. He'd make a tour of Roxbury, South Boston and Dorchester to buy his favorites before family ski trips to New Hampshire.
Pat cut his own teeth in the kitchen of Espresso Pizza, a sub shop in West Roxbury where he learned to make his own pizza pies and perfected his own recipe for a homemade turkey sub that became his calling card. When an opportunity popped up to buy a pizza parlor in Lower Mills in the 1980s, McDonagh jumped at the chance to run his own place "closer to home." Pat's Pizza of Lower Mills, which McDonagh later sold to the Newell brothers who operate the restaurant today, was his longest running venture. More recently, and until his death, McDonagh operated Pat's Trattoria, a thriving restaurant in South Boston's Perkins Square.
"He was the hardest working guy I know," said neighbor and friend Paul O'Malley, who said Pat was always working feverishly behind his counter with a towel draped over his shoulder. "He loved what he did."
"He was so generous to everyone, he was famous for that always being the first one to send some food over at times like this," noted his sister, Peg McDonagh. Pat also leaves behind a third surviving sister, Deborah, of Quincy. Pat lost two brothers — Mattie and Michael, who also died suddenly from heart attacks. Pat was the son of the late Anne and Michael McDonagh, both natives of Co. Galway, Ireland.
McDonagh will be waked at O'Connor & Sons Funeral Home in Adams Corner on Wednesday from 4-8 p.m. He will be buried in Cedar Grove Cemetery on Thursday, June 6 following a 10 a.m. funeral Mass at St. Gregory's church. Remembrances may be made to the Family & Friends of the Wrentham Development Center, 131 Emerald St., Wrentham, MA 02093.