By Lauren Dezenski, Reporter Staff
October 1, 2014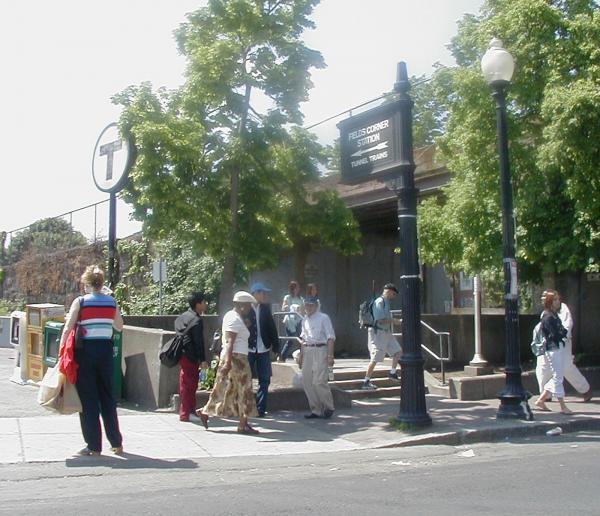 The American Planning Association (APA) likes what it sees happening in Fields Corner and has named the Dorchester community one of this year's 10 greatest neighborhoods in America in recognition specifically for its residential diversity, citing the presence of its large Vietnamese-American population.
"The close-knit community ties are what set Fields Corner apart," the non-profit APA wrote, pointing to the work of groups such as Viet-AID and Fields Corner Main Streets in supporting residents and businesses.
The APA also commended improvements made to the infrastructure in the area through the Boston Redevelopment Authority's $18 million Dorchester Avenue Project, which has created a more attractive streetscape, widened sidewalks, set up new bike lanes and racks, solar-powered trash compactors, tree plantings, and introduced energy-efficient lighting. The APA also called Fields Corner's Hero Square at the intersection of Adams Street and Dorchester Avenue the "perfect location to watch the annual parade on Dot Day."
With this citation, Fields Corner joins the ranks of the Back Bay and the Emerald Necklace as APA award winners. The nine other neighborhoods recognized this year were Arbor Hill in Albany, NY, The Fan District in Richmond, VA, the Victorian District in Savannah, GA, Adams Morgan in Washington, D.C., Central West End in St. Louis, MO, Fremont in Seattle, WA, La Alma/Lincoln Park in Denver, CO, and Uptown in Oakland, CA.
"We are so proud to be included with neighborhoods like Fremont in Seattle," said Fields Corner Main Street Executive Director Rosanne Foley. "It's really nice to be recognized for all the hard work that partners in the community have been doing on planning and improving the neighborhood. We know all the good stuff that happens here so it's really exciting to be recognized on a national level."
"Recognizing these special places highlights the role planning plays in adding value to communities," said William Anderson, APA president. "Planners, working with others, help build better communities in a variety of settings, from urban to rural; the result: better neighborhoods, cities, and regions."