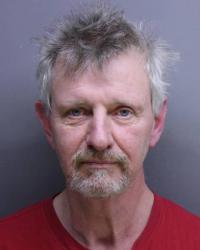 A former Neponset funeral home director has been named in a "sweeping, 278-count indictment" charging him with illegally storing dead bodies for years in a storage facility while bilking customers out of tens of thousands of dollars in pre-payments for burials that never happened. Joseph V. O'Donnell, 56, is also alleged to have operated his family-owned funeral home without a license in over 200 funerals and cremations.
According to Suffolk County District Attorney Daniel F. Conley's office, the indictments returned today by a grand jury include 12 counts of "improper disposal of human remains for allegedly using a Weymouth storage facility to hold decomposing human bodies entrusted to his care." He also faces 18 counts of "fiduciary embezzlement and one count of fiduciary embezzlement by scheme for using funeral pre-payments for his own purposes instead of keeping them in a trust under the contract he signed." Additionally, O'Donnell will have to answer for allegations of larceny for failing to bury the bodies found in Weymoth, despite taking payment in advance. He faces forgery for allegedly creating false death certificates.
Prosecutors say O'Donnell's license lapsed in late 2008. He operated illegally, they say, until his Neponset Avenue funeral home closed for good in 2013. Instead of returning money to customers who pre-payed for their burials— or putting that money into a trust as he was supposed to— he is alleged to have stolen p a total of $149,096.22. The case began after people who had bought "pre-need" contracts from O'Donnell learned that his business was closed and couldn't get the money back. He was arrested last April and remains in custody, held on $10,000 cash bail.
Prosecutors say O'Donnell improperly stores cremated remains in two storage facilities and even stored decomposing bodies — 12 of them in all— and provided some families with ashes that were not the remains of their deceased relatives. One of the bodies found in the Weymouth storage locker has not yet been identified.
O'Donnell, who is represented by attorney Paul Tomasetti, will be arraigned at a future date in Suffolk Superior Court.