By Staff
December 17, 2014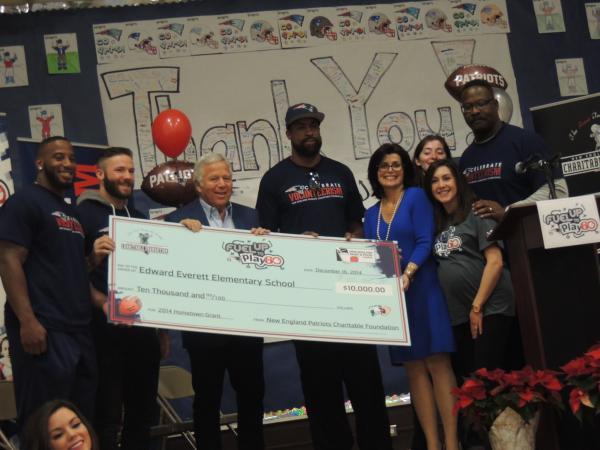 Robert Kraft, New England Patriots Chairman and CEO and New England Patriots players visited Edward Everett Elementary School in Dorchester on Monday to give the school grant money to build a new playground and make improvements in the school's meal delivery systems.
The 'Hometown Grant' program, funded by the NFL, gives deserving schools up to $10,000 to help meet their health and wellness goals. Kraft doubled the grant amount to $20,000 because he was impressed with the Everett's plans.
"We were excited to visit the Edward Everett School and present them with this Hometown grant," said Kraft. "We can see the faculty and students passion for health and wellness and wanted to be able to show our support. It is our hope that this grant will help provide much needed equipment and renovations to help the students continue to play 60 minutes a day."
Players, including wide receiver Julian Edelman, spoke to the kids about the importance to being active for at least 60 minutes every day and fueling up with nutritious foods.