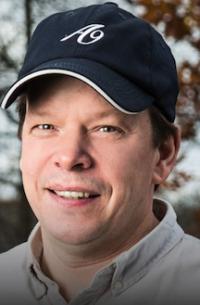 The star of TV's latest reality show about the OFD Wahlberg clan says the family would "love" to open up a burger joint in Dorchester— if they can find the right location.
"I would love to and if we find the right location we would do it," Paul Wahlberg told the Reporter this week in an interview to publicize tonight's (10:30 p.m.) debut of his A&E program, "Wahlburgers."
Currently, Paul —and his brothers Mark and Donnie— own and operate two restaurants: the flagship Wahlburgers and Alma Nove, named for the matriarch of the family. Both are located in the Hingham Shipyard, where a premiere party for the A&E show takes place tonight. A second Wahlburgers will open in Toronto, Canada later this year, according to Paul.
"We have looked in a few places in Dorchester, but we're trying to take the next step and make it the right step," said Wahlberg — who admits that friends from the old neighborhood— he lives in Hingham— often give him tips for possible locations in Dot. None, he says, have been ideal for their model— but he's keeping an open mind to a future location here.
If it happens it would be a natural fit, given the theme and décor of the restaurant, which hinges on the Wahlberg family's Dot roots. The menu at the eatery includes a map of Dorchester with scenes of three-deckers and their old stomping grounds around Mercier Avenue.
"Its just about the product and where we came from," explains Paul, who manages the two restaurants while his brothers remain active in the entertainment industry. "In the first episode we are standing on Mercier Ave. and we talk about where we're from. And I wouldn't trade that for anything."
Wednesday's screening of the Wahlburger's pilot was used to raise money for the Dorchester Youth Collaborative—which the family has been connected with since the 1990s. Paul says he initially wanted the night's largesse to go to DYC alumnus Johnny Huynh, the Yale-bound Dot student who was profiled in the Boston Globe recently. But Wahlberg said that Huynh preferred that the proceeds go instead to the DYC.
"He's an amazing kid," Paul said.