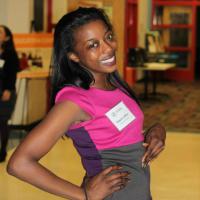 Dawnn JaffierA 19 year-old man has been indicted in one of last year's most brazen and awful shooting deaths in the city. Keith Williams was arraigned today in Suffolk Superior Court for the murder of Dawnn Jaffier, a 23 year-old teacher who was gunned down as she participated in the annual J'ouvert Parade along Blue Hill Avenue on Aug. 23.
Williams has been charged with first-degree murder in Jaffier's case and is also facing armed assault with intent to murder charges for a second victim who was hit that day. He was ordered to be held without bail.
The attack happened just after 8 a.m. near the corner of McClellan Street. Prosecutors say that Williams fired multiple rounds from a .357 gun into the crowd. Jaffier was struck in the head and killed; a second victim was hit a few blocks away. Williams was seen stashing the gun in the yard of a home nearby, according to police. He is due back in court on March 3.