By Maddie Kilgannon, Special to the Reporter
September 17, 2015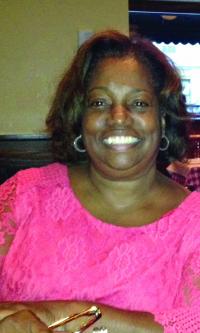 After 38 years of teaching English in the Boston school system, notably at the John D. O'Bryant School, one of the city's three exam schools, Brenda Chaney has left her classroom days behind. She could have retired years ago, she said, but she kept putting the decision off until earlier this year because she loved what she was doing.
The Mattapan resident began her teaching career at the McKay School in East Boston in 1977 and taught at several other schools before she settled in at the O'Bryant where she taught 7th through 9th grade English for the last 26 years.
For all the joy teaching gave her, Chaney had her frustrations, in particular the numerous standardized tests. There was not enough time in the school year to administer so many tests, she said, and that cut into teaching and learning time for her students. "Where is my individuality?" she asked. "Where is making learning fun?" She sort of answered her own questions. "Teaching is not for everybody. Teaching is really for people who have a love of working with young people."
Chaney dropped by the O'Byrant last week to see her former students on their first day back. She said that they hugged her and made her promise that she would be at their graduation.