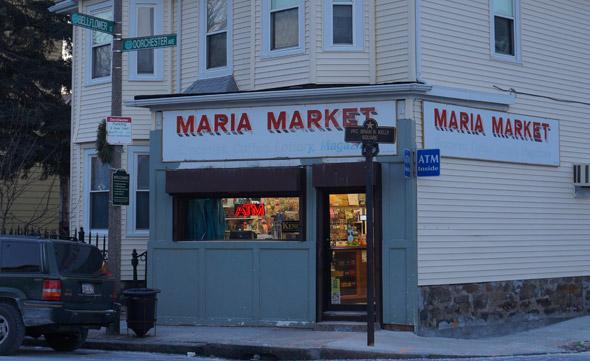 The Boston Licensing Board on Thursday gave Maria Market, 779 Dorchester Ave. in the Polish Triangle, a license to begin selling beer and wine as owner John Nguyen tries to transform it into more of an "urban market" servicing a neighborhood going more upscale.
But the board rejected a similar request from Kun Jin Kim, who wants to move his Kim's Pantry at 1490 Dorchester Ave. in Fields Corner to larger quarters across the street, after city officials said the neighborhood already has enough places to buy alcohol.
Kim's case was not helped by an application that said he wanted to serve beer and wine to people who would eat their meals inside the store, since he did not apply for the food-serving license that would also require.
Nguyen's attorney, Carolyn Conway, said Nguyen's family has long run the market - his mother still lives upstairs and has no plans to move - and that he is trying to go upscale along with the rest of that stretch of Dorchester Avenue near the border with South Boston.
She said Nguyen will specialize in Massachusetts craft beers.
"We're just trying to go with the upgrading of the neighborhood," she said, adding customers have been asking for craft brews in particular. Nguyen agreed with a request from neighbors not to sell individual cans of beer or to install neon lights in his windows.
Two residents made the shlep all the way downtown to support Nguyen's proposal; both praised the Nguyens as pillars of the community and responsible business owners.
Kim's attorneys said Kim had taken over a failed Bangladeshi market at 1490 Dot. Ave - the Fields Corner Market - and turned it into a place where residents could get fresh fish and produce. Under his proposal for space at 1493 Dot. Ave. - kitty corner from his current location - his attorneys said, he wanted to sell prepared meals. But while his application said he wanted to serve alcohol in an in-store dining area, his attorneys said that was a mistake and that he was not planning to offer seating initially, something that would require a separate license and hearing.
Both the mayor's office and City Councilor Frank Baker (Dorchester) opposed Kim's proposal. A representative from Baker's office said Fields Corner already has enough places to buy alcohol.
Kim's attorneys responded that Kim wasn't trying to compete with liquor stores, just to provide customers buying his food a way to get something to drink with it at the same place.