By Reporter Staff
November 22, 2017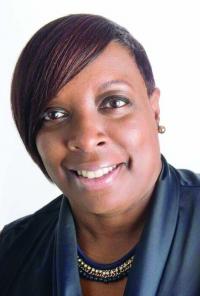 Deborah Collins-Gousby has joined the Brookview House in Dorchester as Chief Operating Officer. A Boston native, Collins-Gousby will manage all of Brookview's existing programs and services including adult, youth, clinical and community.
A graduate of the Boston Public Schools and Emerson College, she spent nearly thirteen years at Casa Myrna, a comprehensive provider of domestic violence services, starting as Director of Emergency Programs and eventually assuming responsibility for all of the agency's direct service programs. Earlier on, she worked for fourteen years at the Elizabeth Stone House, another Boston provider of shelter and community-based services to domestic violence survivors and their children.
Today, Collins-Gousby is President-Elect of the Jane Doe Inc. Board and a member of the Leadership Committee of the Massachusetts Women of Color Network (MAWOCN).
"Deborah's years of experience in direct services, program development, education and outreach position her perfectly to support Brookview as it evolves and expands," commented Deborah Hughes, president and CEO of Brookview House. "She is an outstanding complement to our team and we are thrilled to have her."
Each year, Brookview House provides 370 women and children experiencing homelessness with a safe, supportive environment in which to live and acquire and practice skills to pursue education, job training and employment in order to achieve long-term stability and economic independence.
At-risk women and children who live in the community are also invited to participate in Brookview's programs.
Recognized nationally for its successful model, 92 percent of mothers who have lived at Brookview maintain permanent housing after leaving, and 88 percent of the children who participate in Brookview's Youth Development Program graduate high school, compared to the national average of only 25 percent.