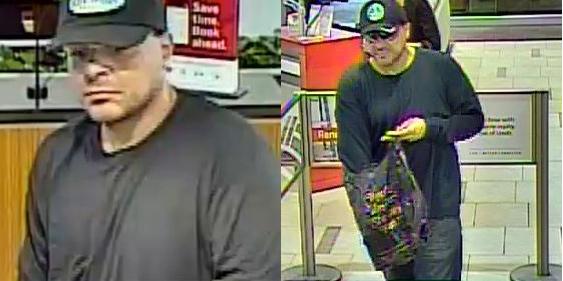 A serial bank robber dubbed the Rte. 128 Bandit for his preference for robbing banks not far from the highway and his girlfriend were arrested in Dorchester on Tuesday, the Boston Police Department reports.
Paul Landrum, 48, is charged with eight armed robberies and two attempted armed robberies, police say. Tamea Chambers, 36, is charged with two bank robberies, police say.
According to police:
"The break in the case came when detectives assigned to the Bank Robbery Task Force received information that a vehicle matching the description of a possible suspect vehicle was found, parked and unoccupied, in the area of Perth and Fayston Streets in Boston. Armed with this information, BPD Detectives, along with Wellesley PD, set up surveillance on the car. While surveilling the vehicle, officers soon observed two individuals, matching the descriptions of the suspects wanted in connection to the robberies, approach and enter the vehicle. Detectives followed the vehicle to a nearby store and, with the assistance of additional officers from District B-2, approached and apprehended the suspects. Both were taken into custody without incident."