By Daniel Sheehan, Reporter Correspondent
November 7, 2017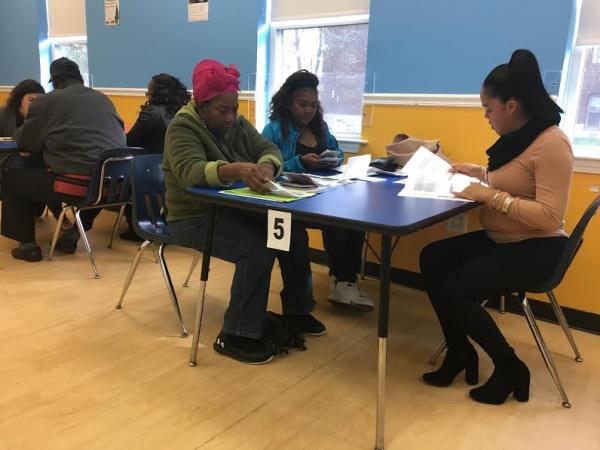 As cold weather returns to the region, Action for Boston Community Development (ABCD) is urging families in need to apply for its Low-Income
Home Energy Assistance Program (LIHEAP), which is now accepting applications for fuel assistance during the upcoming winter.
Last year more than 26,000 households in greater Boston qualified to receive assistance via the ABCD program. This year, the federal government has increased the maximum benefit from $850 to $1,100 in anticipation of higher projected fuel prices and a particularly brutal winter.
According to ABCD, federal authorities are predicting a 17.2 percent increase in the cost of home heating for the 2017-2018 winter season.
As the cost of living continues to increase in Boston and around the country, many struggle to prioritize costs due to insufficient income. Assistance with heating and utility bills can help combat the threat of homelessness, hypothermia, and hospitalization.
"Statistics show an increase of poverty-stricken families in Massachusetts and across the nation, and winter is another harsh element to add to an often grim reality," said ABCD President/CEO John J. Drew. "Every year we have older people choosing between heat and medicine and food. We have children huddled in bitter cold apartments unable to do homework. But we also have the resources of the federal Low-Income Home Energy Assistance Program that can help people to survive the winter months ahead."
ABCD urges even those families who are unsure whether they qualify for fuel assistance to apply immediately. It's critical to determine eligibility and get into the system now so fuel can be delivered before the bitter cold sets in. Applications are available at ABCD's downtown office and Neighborhood Service Centers across greater Boston. The ABCD Fuel Assistance Hotline is 617-357-6012.
The agency is also grateful for any private donations to the fuel assistance program or the ABCD Winter Fund. Your gift can save a household from hypothermia, stop a family from turning to dangerous heating substitutes, prevent sickness, and dramatically improve quality of life. If you'd like to donate, please call 617-348-6559 or visit BostonABCD.org/give.