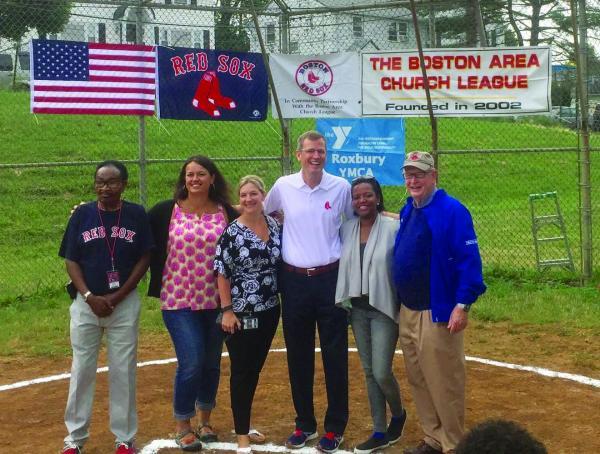 The organizer of a free Saturday morning baseball clinic hopes he can bring more children into the program. Frank R. Jordan, a special advisor to the Boston Red Sox, says the Boston Area Church League program is open to both boys and girls in two age groups, 5-8 and 9-12.
The free clinic is sponsored in part by the Boston Red Sox Foundation, and this year takes place every Saturday, between 9 a.m. and 2 p.m. at Walsh Park on Washington Street in Lower Mills.
"I want to recruit as many kids as we can get," Jordan said. "We invite kids to show up at the park with their parents, and we'll teach them the fundamentals of baseball."
There were about 100 children at the first session last Saturday. The opening-day ceremony featured a visit by Red Sox president Sam Kennedy, who threw out the first pitch.
There's no need for the youngsters to bring their own baseball equipment.
"We provide a glove and bats for each kid," Jordan said. The equipment is returned at the end of the day.
There are some 20 adult mentors who work with the children. The league welcomes additional children from the city's neighborhoods. It's as simple as showing up with a parent at the field any Saturday morning, he said.
The program will continue for eight more Saturdays, through Sept. 9. Jordan said the Red Sox will host the "total group" to a visit to Fenway Park on Sept. 8.