By Reporter Staff
November 15, 2018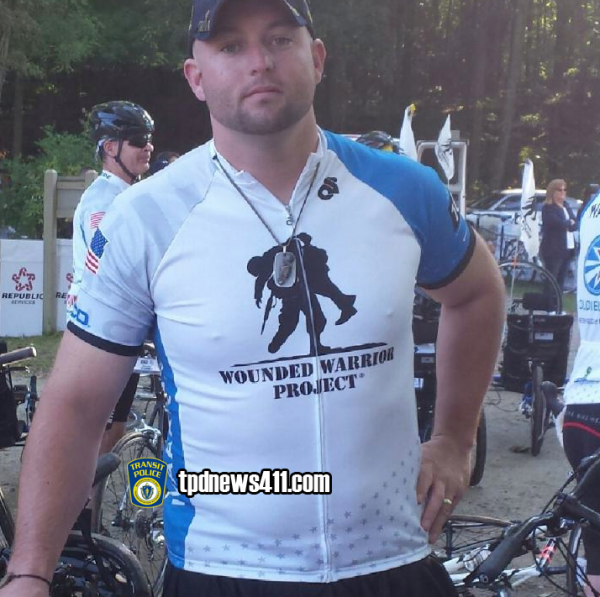 If you've noticed something a little different about your favorite Boston or MBTA cop, you're not alone.
Usually, police officer are restricted from growing facial hair. But this month— No-Shave November—departments have given their rank-and-file the go-ahead to put their razors away for a few weeks and let their hair grow in support of Home Base, a Red Sox Foundation and Massachusetts General Hospital program.
The officers can grow beards and goatees in exchange for a $100 minimum donation to Home Base in support of its mission to help veterans and military families heal from invisible wounds of war— such as post-traumatic stress and traumatic brain injury.
The effort is led by MBTA Transit officer, Army veteran and Purple Heart recipient Kurt Power, who sought care at Home Base.
"The only wish I have is that we give the gift of hope to all the veterans who don't believe reintegration is possible," Power said in a statement. "If I can convince just one person who needs help to listen to me and put their trust in the treatment at Home Base, this will all be worth it."
"We are happy to participate in this year's No-Shave November to support Home Base, veterans and their families," said Boston Police Commissioner William Gross. "Home Base is providing outstanding services and I encourage community members to join us in supporting their work."
MBTA Transit Police Superintendent Richard Sullivan added, "I am proud of our officers for supporting this incredible cause. Home Base provides essential services to veterans and we are honored to continue to help fulfill its mission."
Since 2015, the first responder No-Shave November campaign has raised over $200,000 for Home Base. The MBTA Transit and Boston Police Departments are asking community members, business owners, family and friends to join the cause and donate online. For the links, go to because.massgeneral.org and add /MBTATransitPD or /BostonPD.