By Reporter Staff
December 4, 2018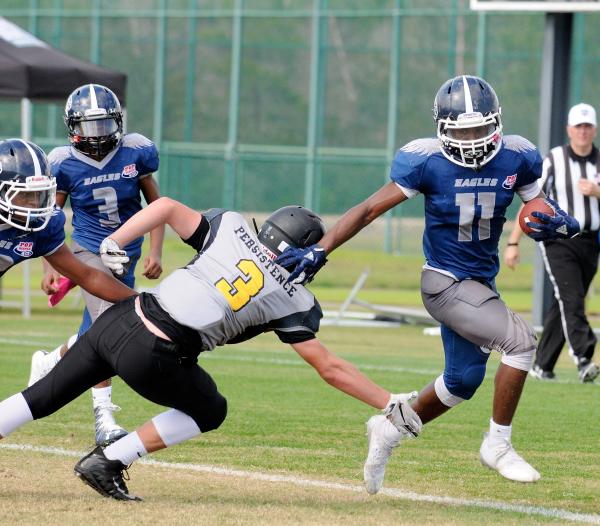 The Dorchester Eagles Pop Warner football team lost to a squad from Georgia on Sunday in the first round of the 62nd Pop Warner Super Bowl at Disney World in Orlando.
The Eagles, led by head coach Lenny Thomas, struggled to contain the Milton (Ga.) Steelers' potent offense as they were outscored 40-12. Team leaders Zion Simmons (shown above in action) and Arthur Flood were among a handful of bright spots on the offensive side of the ball for the Eagles.
The Disney trip isn't over yet for the Dorchester kids: They were set to play in a consolation game on Wednesday afternoon against the Florida City Razorbacks from Miami.
The game was to be streamed live online at Watch ESPN.