By Reporter Staff
May 18, 2018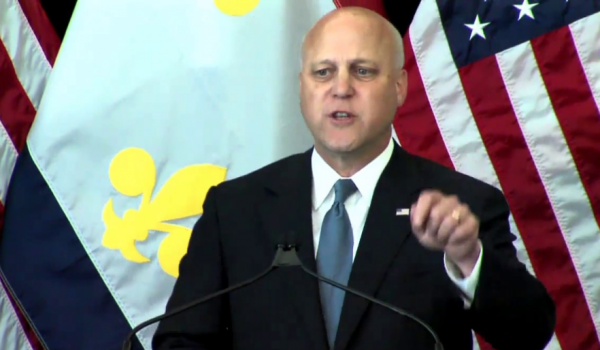 Former New Orleans Mayor Mitch Landrieu will be honored with the 2018 John F. Kennedy Profile in Courage Award on Sunday in Dorchester at the John F. Kennedy Presidential Library and Museum. Ambassador Caroline Kennedy and her son, Jack Schlossberg, will present the award to Landrieu for his leadership in removing four Confederate monuments in New Orleans last year.
The award presentation will take place during the John F. Kennedy Library Foundation's annual May Dinner gala, chaired by Bank of America Chairman Brian Moynihan. The evening will include a special performance by acclaimed New Orleans musician Trombone Shorty.
The award was established by members of President Kennedy's family to honor President John F. Kennedy and to recognize and celebrate the quality
of political courage that he admired most. Previous recipients include former U.S. Presidents Barack Obama, Gerald Ford, and George H. W. Bush; former U.S. Representative Gabrielle Giffords; U.S. Senator John McCain; Liberian peace activist and Nobel laureate Leymah Gbowee; U.S. Representative John Lewis; and former California State Senator and U.S. Secretary of Labor Hilda Solis.
A livestream of the event begins at 8:20PM ET at http://profileincourageaward.org/live/ and www.facebook.com/JFKLibrary