By Reporter Staff
November 29, 2018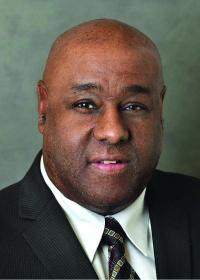 The Central Boston Elder Services Board of Directors has announced the appointment of Dorchester resident Michael A. Vance as its new Chief Executive Officer. A Mattapan native, Vance joined ABCD as an Assistant Director at the Mattapan Family Service Center in 1993. He was soon promoted to ABCD Director of Field Operations. In 1999, he became Vice President of Field Operations, responsible for 14-17 Boston neighborhood sites, supervising directors and operations managers.
"Mike is a highly respected community leader, a person of conscience and integrity, who meets every challenge with strength and intelligence," said ABCD President/CEO John J. Drew. "He will be greatly missed at ABCD. Central Boston Elder Services is fortunate to have him and I know he will continue to make important contributions to our people and neighborhoods in Boston and beyond."
"I am deeply honored by this outstanding opportunity to make a difference in the lives of our older residents and those with disabilities who deserve a helping hand to live with dignity and function at their full potential," said Vance. "Central Boston Elder Services stands ready to work with families, caregivers and community and corporate partners to reduce social, economic and health disparities for those we serve. In this critical time, as our huge wave of baby boomers age, we need to work together to ensure that needed programs and services are in place."
A graduate of Noble & Greenough School in Dedham, Vance earned a bachelor's degree in psychology at Tufts University and a master's in management at Lesley University. He serves on more than a dozen community and corporate boards.