By Daniel Sheehan
August 9, 2019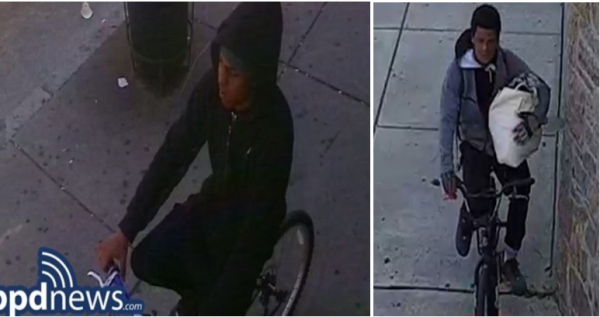 The Boston Police Department is asking the public for help in identifying two men suspected of breaking into a women's Dorchester home, tying her up, and burglarizing the property in what police say was a "home invasion" incident last Friday, August 2.
According to a police report posted on BPD's official blog, officers from District B-2 in Roxbury responded to a home near Rand Street and Julian Street in Dorchester at around 10:33 a.m. last Friday. The victim told police the assailants broke into her apartment through a rear window before threatening her with weapons, tying her up, blindfolding her, and stealing various valuable items. The two males then fled the area on bicycles, one with red pegs and brakes, and the other with blue handlebars.
Any residents with information related to this investigation can assist anonymously by calling the Crimestoppers Tip Line at 1 (800) 494-TIPS or by texting the word 'TIP' to CRIME (27463).