By Daniel Sheehan, Reporter Staff
November 22, 2019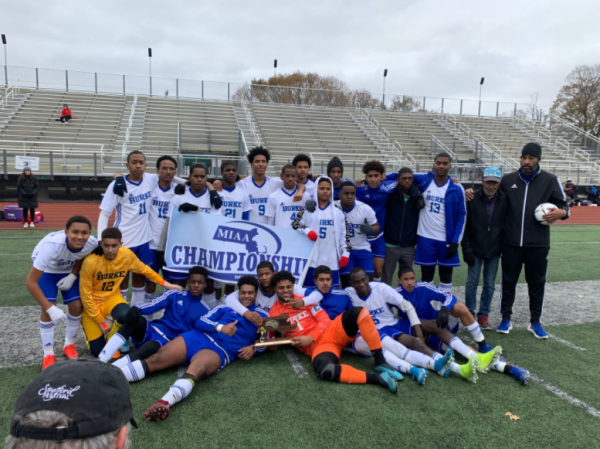 After capturing the Boston City League championship with a 2-0 win over East Boston earlier this month, the Jeremiah Burke High School boys' soccer team fell to Bromfield 1-0 in the state Division 4 final game last Saturday in Worcester.
The Bulldogs failed to put the ball in the back of the net, and ultimately lost in heartbreaking fashion to a late Bromfield winner in the final minutes of the game. Burke was looking to make history by becoming the first Boston City League team to win a state title.
The Bulldogs defeated Cohasset 3-1 in the state semifinal match on November 20 in Lynn to become North sectional champions. Senior forward Abdoul Ndione put Burke on the board with an early goal before freshman forward Domingos Gomes scored a winner in the second half. Ndione went on to score a second in the final minutes of the game to seal the result.
With the victory on Saturday, Bromfield claimed their third state title in four years.