By Simon Rios, WBUR Reporter
June 6, 2019
Boston City Hall Plaza will soon undergo a $70 million facelift that promises to transform the plot from what's been described by some as a "barren wasteland" into what city officials call "a welcoming front yard for civic life."
Patrick Brophy, chief of operations for the city, told reporters inside City Hall on Monday that "we wanted it to also be a place that wasn't just a cut-through – you know, 'Meet me at City Hall Plaza, let's get a cup of coffee.'"
From the time it was built 50 years ago, City Hall Plaza has regularly been singled out for its architectural uniqueness — either praised as a triumph of brutalism, or lambasted as "one of the most disappointing places in America," according to the nonprofit Project for Public Spaces, which included the space on its Hall of Shame.
Mayor Marty Walsh announced early in his tenure that he wanted to transform the plaza into a more welcoming and user-friendly space. On Tuesday, city officials released the renovation plans.
Kate Tooke, of the design firm Sasaki, which was hired to spearhead the redesign, said an important priority for the plan was increased accessibility. She said that goal has been difficult to achieve due to the sloped elevation of the lot.
The Americans with Disabilities Act "did not exist when this plaza was designed, and so you have 22 feet of grade change, which was dealt with in terms of a series of terraces," Tooke said. "But now we have codes which govern accessibility, and we also have a philosophy as a community of designers that spaces should be universally accessible." She added that the renovations will do away with terraces that make it difficult for people in wheelchairs to get around the plaza.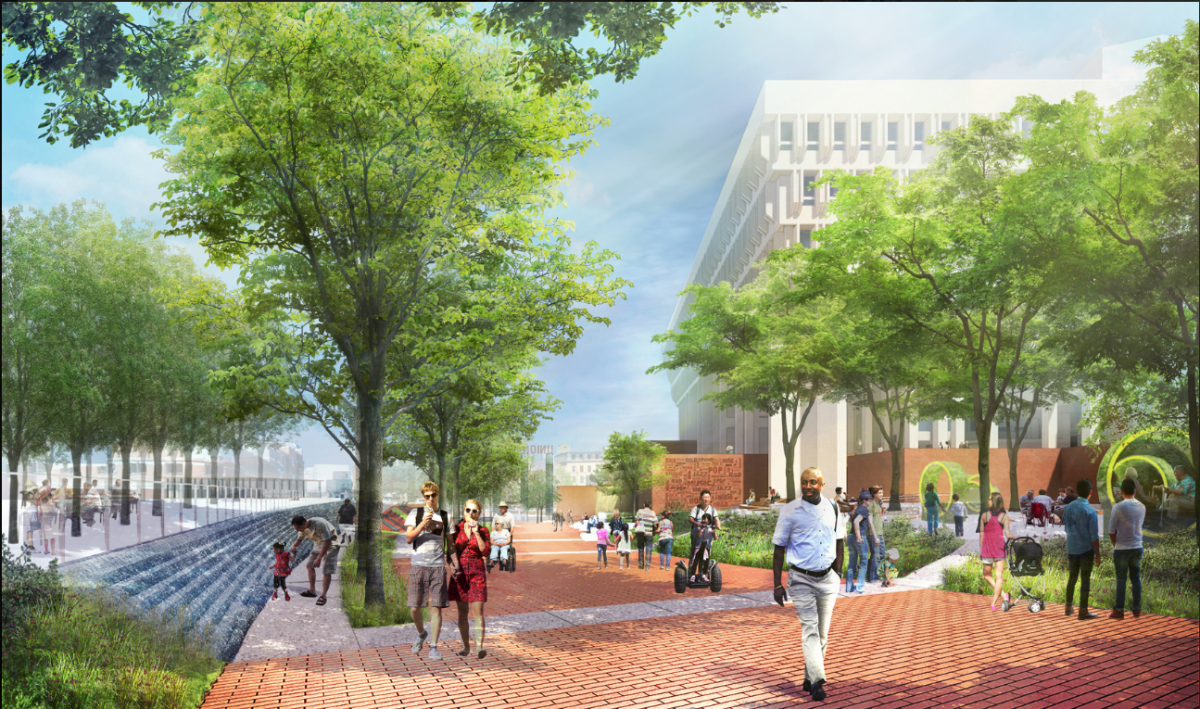 Following is a sampling of the planned new features:
One hundred percent of the plaza will be considered "accessible"; it will include 12,000 square feet of play space, 100 trees, and new permeable surfaces to absorb storm water; the second-floor entrance to City Hall will be reopened; and for events, seven "plug and play" areas with electricity and other services will be installed.
Members of the public were invited to an open house focusing on the redesign from 4 p.m. to 8 p.m. on Wednesday (June 5) at City Hall Plaza.