By Reporter Staff
April 11, 2019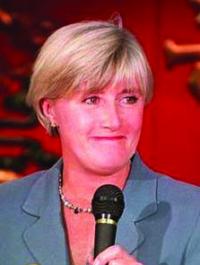 Peggy Davis-Mullen, a lawyer with extensive experience in political life as a member of both the Boston City Council and the old elected Boston School Committee who holds degrees from Boston College, Harvard's Kennedy School of Government, and, the New England School of Law, has been hired by the Irish Pastoral Centre (IPC) as its new executive director.
The IPC is a non-profit social services and legal services provider that was founded in 1987 to serve the needs of Irish immigrants. As the organization evolved, it now caters for the needs for anyone in the Greater Boston area who is Irish, identifies as Irish or someone from any background who, for whatever reason, feels we are a safe space to come to when they are in need.
"After a long career in public life, I entered the private sector practicing law but my passion has always been serving the public needs," said Davis-Mullen on news of her selection. "When the opportunity arose to become a part of the IPC's mission to serving Irish immigrants and seniors, my lifelong desire and dedication to working for the needs of others was renewed and I am absolutely delighted with this opportunity."
For additional information, or visit the IPC website at ipcboston.org.
Do you enjoy reading the Reporter?
Please consider supporting our local journalism by buying a subscription to the print edition ($30 for one year).