By Daniel Sheehan, Arts and Features Editor
July 3, 2019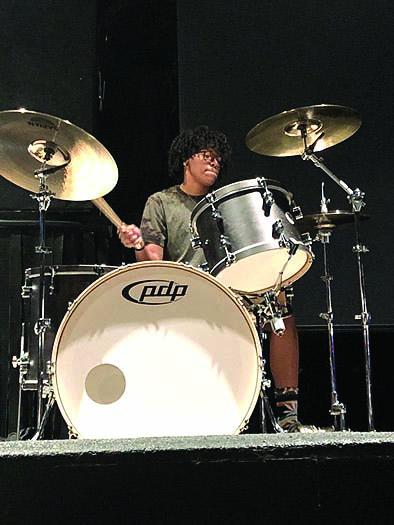 A Dorchester native has been named a finalist in the 2019 Blue Man Group Boston Drum-Off competition.
19-year-old Christina Edwards, the only female in this year's competition, beat out 13 other semi-finalists and 44 applicants to make to the finals along with four other contestants. She will perform at the Drum-Off finals as part of a Summer Block Party event on Saturday, July 6 at 5:00 p.m. at the Lawn on D in South Boston. Each finalist will perform a three minute solo in front of the audience and the judges. The winner will perform with the Blue Man Group and receive $5,000 in prizes from Blue Man Group, DW, Sabian, and Vic Firth.
"The drumming talent we've seen during this competition has been phenomenal so we know that these five finalists are going to put on a great show during the Summer Block Party on July 6th," said Scott Toomey, Blue Man Group Boston's Music Director, in a press release. "Along with the drummers, this is a great opportunity to see Blue Man Group do a live pop-up performance with one finalist performing with them right after they've won, so it's a fun event for all ages."
This year's competition will be hosted by Danny Balel of ImprovBoston.
Edwards, who is currently attending Holland College in Prince Edward Island, Canada, dreams of becoming a touring drummer when she graduates.