By Reporter Staff
January 30, 2019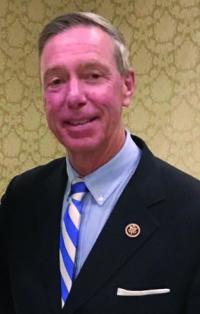 US Rep. Stephen F. Lynch, who represents large parts of Dorchester in the 8th Congressional district, has been named chair of the National Security Subcommittee, a subset of the Committee on Oversight and Reform, of which Lynch is a ranking member.
As chairman, Lynch will lead oversight efforts on national security, homeland security, foreign operations — including the relationships of the United States with other nations, immigration, defense and veterans.
"As chairman I vow to re-start active Congressional oversight of President Trump's National Defense Strategy, which has been ill-defined and prone to sudden and erratic revision," Lynch said in a statement last week. 
"I will ensure there is proper oversight related to the use of cyberespionage against US Government entities and the private sector, and I plan to start a robust oversight on pipeline safety and security as we have witnessed an alarming number of gas explosions across the country recently.  
"We have a lot of work to do, and I am prepared to get it done."