By Reporter Staff
October 21, 2019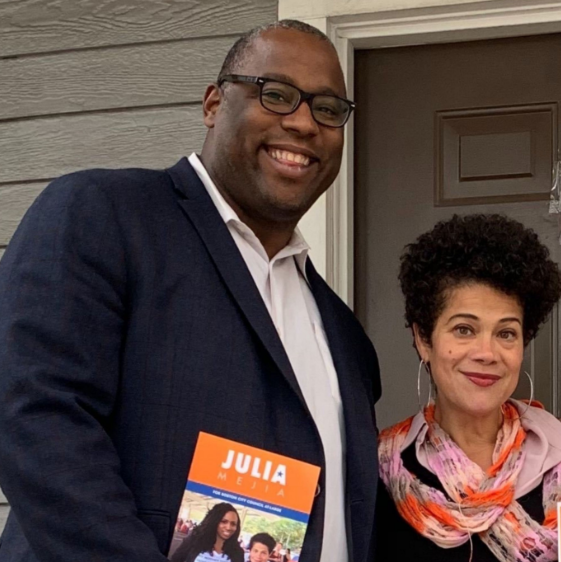 Former Boston city councillor and mayoral candidate Tito Jackson endorsed Julia Mejia in her at-large bid for city council at a campaign event Sunday at the Stop & Shop in Grove Hall. With the show of support, Jackson became the latest of several former politicians and public officials of color to endorse Mejia, who, if elected, would become the first Afro-Latina to serve on the City Council.
"We've approached a time in our city when real systemic change is needed in City Hall, where the mode of incrementalism must give way to a bolder and urgent spirit of transformational change in how we do business in city government," said Jackson in a statement. "That's why I believe Julia is precisely the type of leader that the city council needs now to help push along, among other issues, income equality, economic access and empowerment, narrowing the opportunity gap in our public schools, and affordability for all residents who call Boston home."
"I'm honored and excited to receive Tito Jackson's endorsement," said Mejia. "Receiving support from such a distinguished public servant as Tito means so much to me and to our campaign, because I know how much he cherishes our city and it's future -- for the many years of public service he's dedicated to speaking truth to power on behalf of the residents of Boston."
Mejia, an immigrant from the Dominican Republic who grew up in Dorchester, finished fifth in last month's preliminary election.