By Daniel Sheehan, Arts & Features Editor
October 21, 2019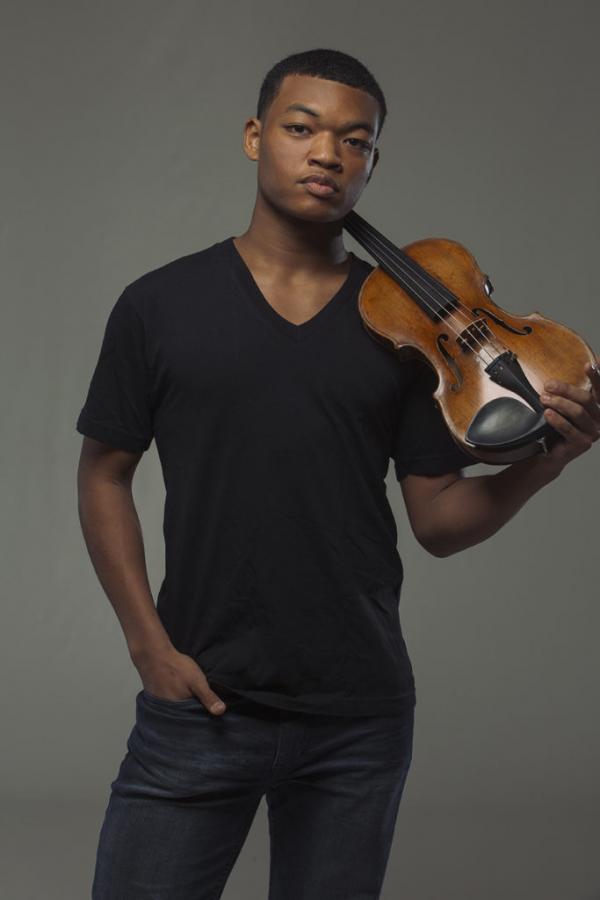 Ashmont Hill Chamber Music will present a recital by violinist Randall Goosby with accompaniment by pianist Zhu Wang on Sunday, November 10 at 4:00 p.m. at All Saints' Peabody Hall.
Goosby, 23, has been lauded as a virtuoso performer since becoming the youngest ever to win the Sphinx Concerto Competition at age 13. Last year, the Juilliard graduate was the recipient of several prestigious music awards including First Prize in the 2018 Young Concert Artists International Auditions.
The recital program includes "The Chaconne in G minor" by Tomaso Antonio Vitali, "Sonata in G minor" by Claude Debussy, "The Suite for violin and piano" by William Grant Still, and Richard Strauss' "Sonata in E-flat major."
Tickets are $25 for adults, $18 for students and $3 for EBT card holders. Children under 18 are admitted free. Tickets are available for purchase at the door or online at eventbrite.com.