By Reporter Staff
October 2, 2020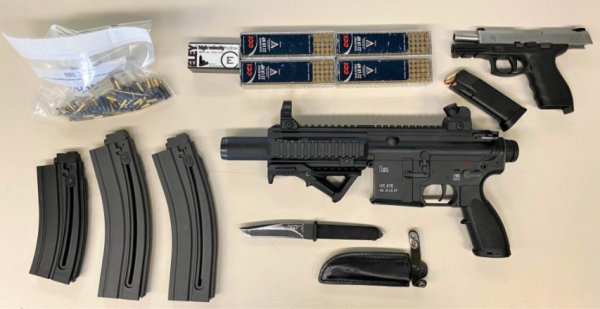 A man was arrested early this morning on Adams Street after a traffic stop turned up two illegally-owned guns and over 500 rounds of ammunition.
According to a police report, State Trooper Rudy Tryon was on patrol when at 12:45 a.m. he observed a Honda Accord with both license plate lights not working and conducted a motor vehicle stop. The driver, Michael Williams, 40, of Chelsea, was discovered to have a suspended license. As officers called for a tow truck and began to search the car, Williams fled the scene but was later apprehended and subdued in a backyard on Adams St.
Searching the vehicle, Tryon located in the center console a loaded handgun and assault-style pistol along with over 500 rounds of ammunition.
Williams was booked and charged with two counts of possession of an unlicensed firearm, three counts of possession of a large capacity weapon or feeding device, possession of ammunition without an FID card, and resisting arrest. He is expected to be arraigned in Dorchester District Court later today.