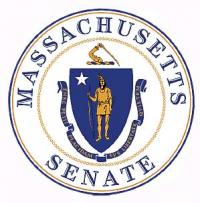 State Officials Response to COVID-19
Editor's Note: Members of the State House delegation that represents Dorchester and Mattapan co-authored the following column that was published as content sponsored by Sen. Nick Collins, who will update his constituents in this space each week in the Reporter.
Over the past several weeks, the COVID-19 outbreak has upended our daily lives, stressed our economy, and threatened the wellbeing of our communities. It has also presented unprecedented challenges to our city and state. From record-setting unemployment applications, to surge demand for hospitals, and vast racial disparities across identified cases that threaten our most vulnerable neighborhoods, this is a time for us to keep our faith and band together as a Commonwealth to protect all families.
As your state legislators, we have taken many steps to alleviate the burden on taxpayers, homeowners, renters, seniors, low-income residents, and everyone in our communities. At the outset of this crisis, we passed an emergency $15 million supplemental budget to invest in our healthcare system, and since then we have worked with the Administration to dedicate another $1.6 billion to hospitals, community health centers, and frontline healthcare providers.
Our offices have been fielding record-high inquiries for assistance with unemployment, and we have been taking steps with our federal colleagues to expand access and expedite service from the Department of Unemployment Assistance (DUA), including waiving the one-week waiting period, adding an extra $600/ week for claimants, expanding access to self-employed individuals, independent contractors, gig economy workers, and others who otherwise would not qualify, and expanding benefits an additional 13 weeks, or 50%.
We know small businesses are suffering, and we have collaborated with our city and federal colleagues to facilitate several grant, loan, and assistance programs, giving Massachusetts businesses the opportunity to keep staff on their payroll, pay their bills, and relieve their debt burden.
Recently, the State Legislature acted quickly to allow restaurants to deliver wine and beer or sell it for takeout, allowing these businesses to continue moving inventory and generating revenue. We are also working on legislation to require business interruption insurance to cover the disruptions associated with this pandemic, allowing businesses to collect in their time of need.
Individuals, families, renters, and homeowners are in distress too, and we understand the magnitude of the crisis. That's why we recently passed a bill to place a moratorium on evictions and foreclosures, so no one will end up on the street as a result of this virus. That legislation also requires lenders to offer property owners interest-free reamortization on their mortgages, not paying for several months now and simply adding those bills to the end of the mortgage period without additional fees or costs. And we have extended the state tax filing deadline to July 15th, while empowering cities and towns to defer collection of local taxes too, putting more money back in taxpayers pockets when they most need it: right now.
Working together we are helping connect seniors and at risk individuals with basic necessities to get through these challenging times. We are partnering with local businesses and providers to get more Personal Protective Equipment (PPE) into the hands of our brave frontline healthcare workers. We are leading the fight on legislation to protect our first responders, and get them the insurance they need to be covered in this crisis. We are advancing legislation to provide $10 million in emergency funds for homeless populations, and allocate emergency payments to low income families receiving state assistance.
The days ahead will be extremely difficult. If you are a first responder, a front line health care worker, a MBTA employee, a grocery store clerk, someone delivering, an essential employee or anyone who is still reporting in person to work - we thank you and we are indebted to each of you.
These are truly unprecedented times. While significant, none of these pieces of legislation we have passed is itself a singular silver bullet. They do represent our continued collective and tireless efforts to deliver as many resources as possible to our communities.
Our offices pledge to continue doing all we can to be a resource to you, and to the community at large. If you need assistance, please call us at 617-722-2000 or visit MALegislature.Gov, and we will be happy to advocate on your behalf to get any issues resolved.
In the meantime, stay home as much as possible, and stay safe.
Sincerely,
Senator Nick Collins
Representative Russell Holmes
Representative Dan Cullinane
Representative Dan Hunt
Representative Liz Miranda
Representative David Biele