By James W. Hunt Jr., Special to the Reporter
May 6, 2020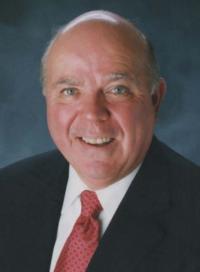 Social distancing. Face covering. Six feet apart at concerts and restaurants. Fan-less sporting events. Everything will look different once the COVID-19 crisis subsides. Our New Normal. Many of the temporary restrictions and recommendations that responsible people are adhering to in the present, will likely take hold for the longer term.
For sure, practices that keep us safe are necessary until a vaccine for the novel coronavirus is made widely available for all communities. Although promising signs are on the horizon, experts predict that one is months away.
"Good evening folks and welcome back to our restaurant. Let me show you to your two tables of four set at the standard and safe distance of six feet. Please enjoy the added comfort of more space. I see you brought your own masks. Before your server puts in your drink order, Kathryn will take your temperatures. Please enjoy your meal. And stay safe."

Access to community-based health care has already changed, too. Wellness and prevention, the hallmarks of primary care, as well as chronic disease management, are all being handled quite differently now and will be done so into the foreseeable future. Advances in telehealth along with telephonic visits and face-to-face visits reserved for urgent care only have all taken hold with the onslaught of the pandemic. For Community Health Centers, responding to patients and communities is nothing new. However, cases of adjustments to schedules, postponements of some routine care, and responses to unique community needs, vary. Be assured though, that centers are on the front lines during this crisis. They are connected on the ground to their communities, cities, and towns. They remain trusted allies of patients, speaking their languages and welcoming them to seek care when needed, and always –- no matter the circumstances –- supporting the particularly vulnerable. Courageous health center staff at all levels are responding to the needs of their communities. In fact, some of the changes being experienced may pave the way for community-based health care in the future.
I am reminded of what happened post-Sept. 11, 2001, when the United States and the world amped up screening and security measures. Clumsily handled at first, today these measures are commonplace and have been streamlined and made more efficient over the last two decades.
In a future health care system, many of the temporary measures in place today may become permanent. It is likely that post COVID-19, telehealth and telephonic consultation will be standard operating procedure in community health in ways we never could have imagined. It may be a good thing for our most vulnerable patients, the future New Normal.
James W. Hunt Jr. is the president and CEO of the Massachusetts League of Community Health Centers.He is a lifelong resident of Dorchester.