By Reporter Staff
July 9, 2020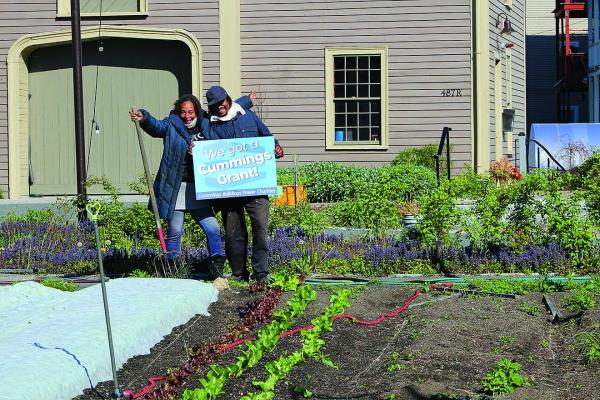 The Urban Farming Institute in Mattapan has been awarded a $30,000 grant from Boston Foundation's Open Door Grants to support UFI's program "Fit Around the Farm," which offers gentle aerobics, chair yoga, and cooking lessons for seniors.
Residents of Dorchester, Roxbury, and Mattapan ranging in age from 63 to 93 can sign up to incorporate more fresh vegetables into their diets and to add exercise to their daily routines. In response to the COVID-19 pandemic, the sessions are now being conducted virtually.
"UFI started "Fit Around the Farm" as a pilot program in April 2018 and by the sixth week we realized our seniors were never leaving us," said UFI President/CEO Patricia Spence. "Our elders were moving, making new friends, volunteering at the farm, and in general having a great time."
UFI was founded in 2011 to convert neglected city lots into productive farm sites. Its six farms grew over 19,000 pounds of food in 2019. In addition to growing and distributing produce, UFI offers an Urban Farmer Training Program and numerous workshops teaching people how to grow their own food in the city.
More information about UFI can be found at urbanfarminginstitute.org.