By Daniel Sheehan, Reporter Staff
May 28, 2020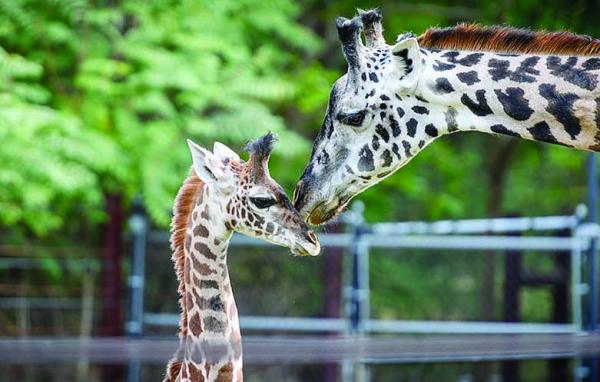 Thursday for members, and next week for guests

Zoo New England, the organization that operates the Franklin Park Zoo, announced this week that the facility will reopen for members only this Thursday (May 28) and to the general public starting next Thursday (June 4). The zoo has been temporarily closed since mid-March due to the public health emergency.
"Care is at the heart of everything we do here at Zoo New England, and our team has been spending a lot of time over the past many weeks planning for how to reopen as safely as possible to protect the health and well-being of our visitors, staff and animals," said John Linehan, president and CEO of Zoo New England.
"Both Franklin Park and Stone Zoo offer expansive outdoor spaces with plenty of room for social distancing while learning about many of the incredible species that call our zoos home," he said. "While all of our animals have continued to receive excellent care during the closure, both our staff and animals have missed our guests, and we are all very excited to open our gates to visitors once again with new protocols in place."
A press release noted that new health and safety measures have been implemented in accordance with social distancing precautions, including online and timed ticketing, guest capacity limits, one-way paths to control guest flow, clearly designated six-foot distance markers, enhanced cleaning protocols, more hand sanitizer stations throughout the zoos, and COVID-19 training for all staff.
Guests and staff are required to wear face coverings and adhere to six-foot social distancing while on zoo grounds. 
Guests will be required to purchase tickets online for a designated time slot, and there will be no re-entry once admitted into the zoo. Members are also required to reserve their time slot prior to their visit.
"Member Appreciation Days" will run from May 28 through June 3. Online tickets for the general public will be available for purchase beginning on June 1 at zoonewengland.org.
During the first phase of opening, guests will be able to enjoy an Outdoor Safari Walk and view all outdoor exhibits while indoor buildings remain closed. At Franklin Park, the outdoor animal exhibits include the chance to see lions and tigers, prairie dogs and red pandas, zebras, ostriches, warthogs, giraffes, and more.
Zoo New England notes that the animal care staff has been on grounds at Franklin Park every day since the closure, providing healthy diets, enrichment activities, veterinary care, and the human interaction the animals look forward to when the gates open up again and adds, "Everyone at the zoo, including the animals, looks forward to welcoming guests back this summer."