By Staff
November 18, 2020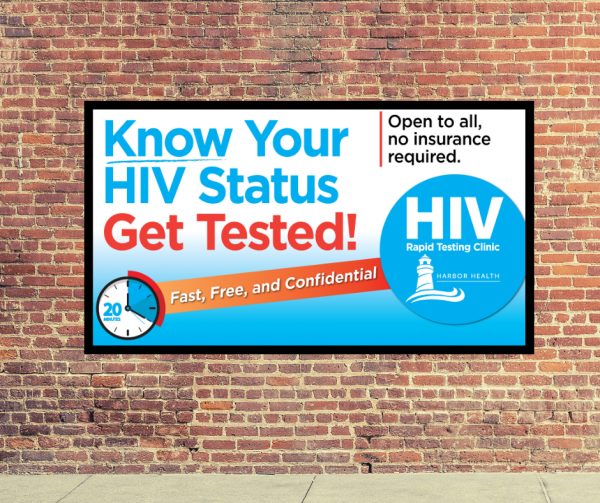 Harbor Health will continue to offer free outdoor HIV Rapid Testing Clinics in November and December at its Dorchester community health centers. The free, fast, and confidential clinics are open to anyone in the community who needs to know their HIV status.
All upcoming clinics will run from 1– 4 p.m. outside in a ventilated testing tent for privacy and safety.
Upcoming clinic dates are as follows:
Friday, November 20 at 10 Minot St., Dorchester – across the street from Daniel Driscoll – Neponset Health Center
Friday, December 11 at Geiger Gibson Community Health Center, 250 Mount Vernon St., Dorchester
Friday, December 18 at 10 Minot St., Dorchester
To support safe physical distancing and sanitizing, please reserve a spot at HHSI.US/GetTested using a first name or alias or call 617-533-2228.
No insurance is required and you do not need to be a Harbor Health patient to get tested. The HIV rapid test is a finger stick test and you receive results in 20 minutes or less. Everyone will be screened for COVID symptoms prior to getting an HIV rapid test.
Please wear a mask or face covering to the clinic or Harbor Health will provide one to you when you arrive if you do not have one.