By Frank Baker, Special to the Reporter
July 15, 2020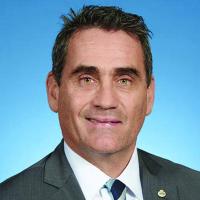 I know the passing of the Boston budget for the next fiscal year [by an 8-5 vote] comes with a certain amount of controversy, but I also think it's important to look holistically at just what this budget does for our city.
I want to see change. But that change has to come with consideration for our diverse city workers and an effort toward civility in our discourse – a civility that is increasingly difficult to find. Vandalizing the homes and frightening the children of city council members is not civil. Boston is better than that, and I genuinely believe this budget is a big step toward getting our city back on track.
The new budget provides substantial funding for services that help all of our residents. It includes a significant increase in funding for affordable housing, schools, and public health initiatives. Specifically, the budget allocates $3 million for the Boston Public Health Commission to address racism as a public health crisis, $2 million in new funding for community-based programs and city department supports, $2 million to help minority and women-owned businesses certify and receive city contracts, and another $2 million to address youth homelessness and provide additional housing supports.
These are just a few examples of the many benefits this budget will provide our citizens and I was not willing to jeopardize those vital benefits by voting anything other than "Yes."
A "no" vote would have risked these benefits and the livelihoods of our city workers. If the budget was not approved and funding not locked in, city departments – in the midst of an economic crisis – could have been forced to lay off workers. With the US unemployment rate the worst since the Great Depression, we could not gamble with the job security of 18,000 city employees. Voting for this budget prevented needless instability in the middle of a pandemic and economic crisis. It was the responsible thing to do.
That is not to say the mayor's revised operating budget is perfect, but it also does not signal the end of change for our great city. I have heard the calls for reduced funding for the Boston Police, and I believe this budget takes steps toward reform. It includes $2 million in funding for the BEST Clinicians program. Through this program, BEST Clinicians ride with Boston Police officers and respond to calls involving individuals suffering from mental health crises. Additionally, the budget allocates funds for weekly Peace Walks, which the Boston Police coordinate with local clergy and communities. This type of policing – preventative measures, community involvement, and creative solutions – best serves our people and neighborhoods and is the type of policing I believe we should be promoting and investing in. This budget serves as a start toward achieving those goals.
Frank Baker represents District 3 on the Boston City Council.