By Daniel Sheehan, Reporter Staff
July 29, 2020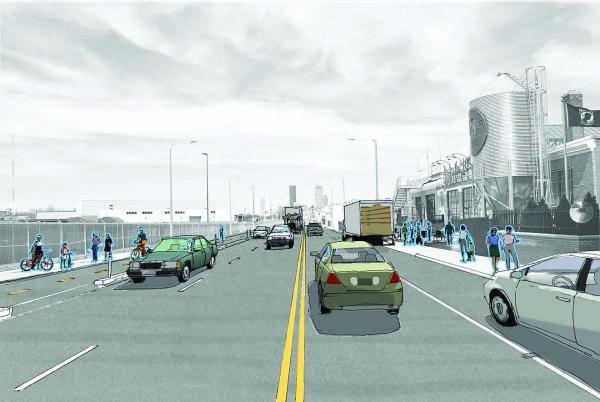 The City of Boston has launched a virtual open house that lays out full draft design plans for the Mass Ave Better Bike Project, an infrastructure initiative that would bring bike lanes to a stretch of Mass Ave. that has proven to be dangerous for cyclists and pedestrians over the years.
The virtual open house presentation, now accessible at boston.gov, compiles community feedback and survey results taken from open houses held over the last several months and presents preliminary plans for a two-way protected lane for people biking on the west side of Massachusetts Avenue.
It also includes new crosswalks and improvements to pedestrian curb ramps, changes to intersections to improve safety and keep vehicle traffic moving, and changes to bus stops, including a new pair of bus stops that are much closer to the Stop & Shop driveway at South Bay Center.
The virtual presentation also offers mock-ups of what the new road layout would look like, as well as models of turning lane changes that would be made to the intersections between Melnea Cass Boulevard and Columbia Road.
A feedback form is available to fill out at the end of the virtual open house. Currently, the project is funded to begin construction in 2021.