By Reporter Staff
May 13, 2020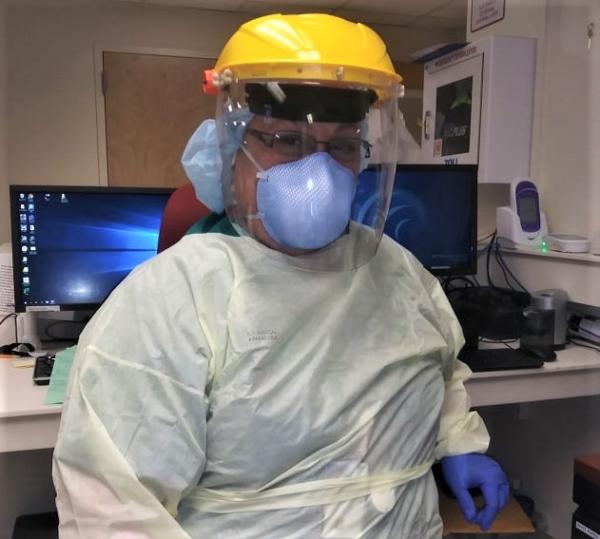 Maria Colon, a registered nurse and Mattapan resident, is working on the frontlines of the fight against COVID-19 at the Brockton campus of the VA Boston. Colon, who has worked at the VA in Jamaica Plain as an implant coordinator most recently, transferred to Brockton to help COVID-positive veterans in their fights. She is one of dozens of other dedicated clinical and non-clinical staff who have been temporarily reassigned in order to support the VA's response.
"I'm proud of being part of the frontline serving our heroes," said Colon, who has worked at the VA Boston since 2006. A native of Milwaukee Wisconsin, Colon says that now "the VA is my second family."
"I feel deeply valued and appreciated for the work I do," she said.